Instructors
Below is a list of certified US Martial Tactical Instructors. The US-MTA has certified and licensed instructors. Click HERE if you would like to be certified as a US Martial Tactical instructor.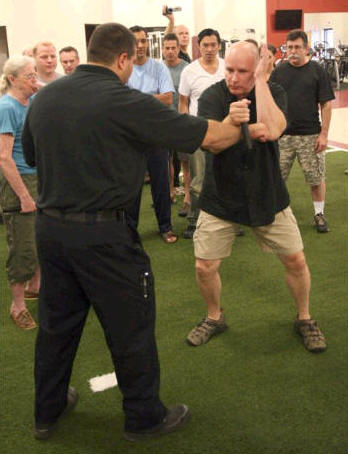 John Viol instructing tactical baton at seminar in Michigan.
More photos of John Viol CLICK HERE
Head of the US Martial Tactical Instructor Training Program. Mr. Viol began his training in 1967, and in 1977, he became a close quarter combat weapons trainer overseas where he excelled as an edged weaponry specialist. Mr. Viol was tested and licensed as a classical martial sciences instructor during nearly two decades of training in Japan and Korea. His experiences have also included being a consultant to members of Military, Law Enforcement and Dignitary protection agencies.
---
JOHN LINEBARGER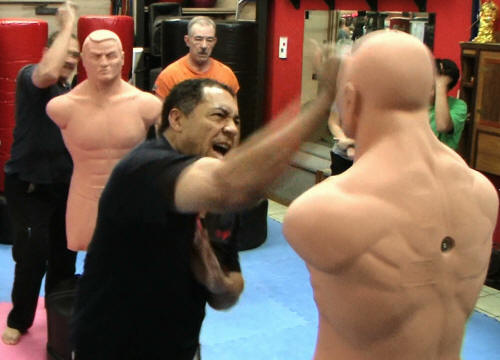 John Linebarger from Kosho Corporation in Arizona
---
MIKE DUNPHY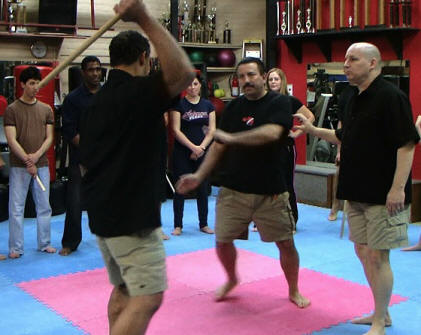 Mike Dunphy working with John Linebarger while John Viol looks on.
---
Instructors by State
OHIO - Headquarters State
John Viol
Rhonda Viol
Michael Dunphy
Lou Begue
John Paxton
Brian Pinkerton
Shari Lewis

ARIZONA
John Linebarger
Jean Merilan
Todd Pearson
MAINE

MICHIGAN